Stress-Free Travel Tips are very necessary for traveling. While there truly is no place like home, there are thousands of beautiful, exotic, and history-rich places on this planet that simply should not be missed. Whether you are planning a trip to a nearby state park or an expedition to the highest mountain peak, you are sure to enjoy these travel tips.
7 Stress-Free Travel Tips
When you arrive in a new hotel room, let the hot water run in the shower for a little while. Even the nicest of hotels can be somewhat dirty. Letting the hot water run will help kill spores that the regular cleaning might have missed. You aren't paying for the water bill in the room anyway.
It can be difficult to eat healthy while traveling. Skip the roadside restaurants, but instead, bring your own food. Pack your cooler with fruits and vegetables, crackers, yogurt, granola bars, and cheese. These things are easy to pack and easy to eat while on the road. Don't forget the water, it will help you stay hydrated as you drive.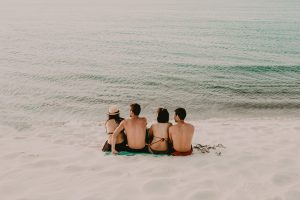 When traveling with a baby or a toddler, try not to make too strict of a schedule. A child this age follows their own schedule and you might not be able to do the things that you had planned to do. By being open about the schedule, you will get greater satisfaction from your trip.
Before making firm travel plans call the hotel you are considering, and find out when it was built or last renovated. A low-budget facility can be a great place to stay if it is brand new, while a high-class hotel can be a miserable experience for you if it is very old. You want to stay somewhere that was either built or renovated in the past five years.
Many of the most exotic, romantic travel destinations are in areas susceptible to natural disasters. Certain disasters are seasonal – late summer and fall are hurricane season in the Caribbean, for example. Travelers headed for areas that may be subject to seasonal disasters should be aware of that fact, just in case, they find themselves in an evacuation situation.
Here's a clever travel tip for dog owners. To prevent massive shedding when taking a long trip with a dog, brush their fur thoroughly before you leave. This will remove any loose hairs, which will minimize the amount of fur shed in your car. The brushing process will also relax your pet, making it much easier to travel with.
Travel close to home can be as eye-opening as travel to far countries. Suppose you live in a city. Within thirty miles is a small farm where you can experience a truly different way of life and meet wonderful, "down-home" people. Your children will love a farm vacation: the cows, horses, and chickens; seeing where their food comes from; perhaps riding on a hay wagon or picking apples.
No matter where you are going or how you plan to get there, the information in this article will offer a fresh perspective to consider as you make your travel plans. Keep these tips in mind as you plan your next recreational trip, and you are sure to discover something new.