Planning Your First Cruise – Things To Consider.
So you've heard how great cruise vacations are, and now you've decided to take to the high seas for a fortnight of luxury and pampering. But there's a lot to think about. So before you select a cruise line, a cruise ship, or even get in touch with a travel agent, there are certain issues that are vital to consider.
1) Who is going on the cruise? Planning
Although this question should be easy to answer, it can have a bearing on the type of cruise line and ship that you ultimately choose.
If you and your partner want to take a relaxing cruise, there are many ships that are aimed at couples. In fact, some cruise ships actively discourage or even ban people from taking children onboard.
If you will be cruising as a couple, it's also important to consider the dining situation. On ships with assigned seating, you will have to specify the size of the table that you want. However, on many ships, tables for two are in short supply, so if this is an important issue, this may influence your choice of cruise line and ship. Just make sure that you make this clear to your travel agent or the cruise line when booking.
On the other hand, if you want to take your children or travel with the rest of your extended family, there are certain cruise lines and ships within cruise lines that are specifically tailored with family vacations in mind.
2) How much have you got to spend? Planning
It's possible to find a cruise vacation to suit almost any budget. So before you go any further it's important to work out how much you're willing to spend on your holiday.
But as a general rule, you'll need to set aside at least $150 per person per day to cover the cost of your cruise. However, bigger cabins in more luxurious ships can cost many times this figure.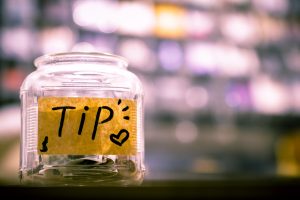 However, it is possible to get more for your money if you;
a) Book early: Most cruise lines are willing to give generous discounts if you book your cruise 6-12 months in advance.
b) Book late: Likewise, if you book within 2 months of setting sail, most cruise lines will give you hefty discounts to fill the remaining cabins.
3) How long have you got? Planning
The number of days that you want your vacation to last will determine the type and location of cruises that are available to you.
If you only have a few days, the main option is a one port cruise. This means that the ship leaves port sails around the sea/ocean for two or three days and then returns to the same port. The ship doesn't call at any other ports, but it does give you a few days at sea. This is a good way to get the feel for a certain cruise ship or even cruising in general.
If you have a week to spare, this gives you more choices. If you live in the US, this gives you the choice of Hawaii, Alaska, Florida, Mexico or even a Caribbean cruise. If you live in Europe this will give you access to the mediterranean, north africa, or even a nordic cruise.
Alternatively, if you want to increase the number of locations available, you could fly to and from the start/finish location of your cruise or take a one way cruise either flying to the start location or flying home after disembarkation.
If you have two weeks or longer, you can cruise almost any part of the world.
4) What time of the year? Planning
The time of year that you take your cruise will have a major affect on two issues;
a) The Price: As with all forms of travel, your holiday will cost more during the peak season. In contrast, most cruises are cheaper in the spring or fall.
Traditionally, the winter was considered the high season for Caribbean destinations, but due to the weight of supply and demand (people who have to take their vacation during the summer), the summertime costs are almost on a par with the cost of a winter Caribbean cruise.
b) The Locations Available: The time of year that you take your cruise will also determine the locations that are available. Although this won't make much difference to the more mainstream locations such as the Caribbean or the Mediterranean, certain places have a distinct cruise season.Planning
If you want to go to Alaska or northern Europe, the main cruise season lasts from May till September.
For Antartica, the season is even shorter, running from November to February. Planning
Although the tropical regions are in season all year, there is a great variation in the amount of rainfall throughout the year. Locations such as the Caribbean will have less rain during the summer months and more rain during the winter months.
And finally, although not a restriction as such, some people prefer to avoid places that may be affected by the hurricane season. If a cruise ship encounters a storm it will alter its route to avoid it, which means you may miss certain places that you wanted to visit.
5) What part of the world do you want to visit? Planning
You can cruise almost anywhere in the world, even landlocked countries are often available to explore through river cruises. So it's no surprise that this is one of the hardest decisions for cruise newcomers to make.
The amount of days that you have for your vacation will narrow your options, but beyond that, consider other issues, such as;
If you want to or have to take your vacation at a certain time of the year, which locations are available?
If you particularly want to use a certain cruise line, which locations do their ships visit?
What type of weather and climate do you prefer? Planning
Are there any particular landmarks that you want to visit?
Are there any activities or adventures that you want to experience?
Now all you have to do is to get in touch with your travel agent.