All-Inclusive Family Vacations: Get The Planning Right. An all-inclusive family vacation is a fun and convenient way to spend a holiday. You spend a week or two with your family in an exciting, often exotic location, without worries about scheduling, planning, transportation, or calculating those annoying extra costs. You pay once and enjoy the rest.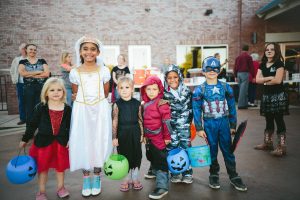 All-Inclusive Family Vacations: Get The Planning Right
Planning an all-inclusive family vacation is often half the fun. Even before you visit the travel agency you can work out loads of exciting family vacation ideas based on the world's most famous all-inclusive resorts that fit your budget.
Popular all-inclusive family vacation favorites include Mexico, the Caribbean, and Hawaii. Other great family destinations include Rocky Mountain ski resorts and Disneyland in California or Florida. Transatlantic trips are less popular because not many people want to travel this far with younger children.
The best way to please all family members is to plan an all-inclusive family vacation with your family. Take enough time now to plan your next family get-away, as you will have fun together as a family, learn more about the world around you, and at the same time get the most from your vacation.
The first thing that you need to do when planning a trip to an all-inclusive resort is to be clear on your location choices. Time and budget restrictions will be factors. Certain times of the year are better for vacationing families than others. For example, when you plan to go to Florida, you should prepare to spend twice as the average on a hotel or even bed-and-breakfast accommodation during the school vacation periods.
Among the busiest holidays with the highest tourist traffic are long weekends, Easter week, Labor Day weekend, Thanksgiving, and Christmas. April to May and September to November are the best times to take an all-inclusive family vacation, especially if you are flexible because rates are much more affordable than during the high seasons.
Most all-inclusive family vacation packages have age limitations for children, depending on the type of activities offered by a resort. Because of this, all-inclusive family vacations may be more suitable if you have older children. For trips that involve rafting, some companies require that children are at least ten years old. Some all-inclusive vacation packages include offer activities that take less than a day, which is a great way to have fun without too much pressure for the younger family members " and your wallet, too.
Look for family-friendly vacation destinations. Family-focused resorts are designed with children in mind, which is reflected in the selection of activities, their safety, availability of other entertainment, even the number of food choices. Plus, at family-friendly resorts, you can meet other families with children the same age as yours, and sharing the fun can turn a good all-inclusive family vacation into a great one.
When picking an all-inclusive family resort, make sure you check what is included in the price of the package. All-inclusive family vacations can be expensive, but most parents agree that you get lots of fun for the money. In most cases, the price of the package includes accommodation, basic activities, sports and leisure equipment, meals, and transportation to places of interest, and an airport coach. Never be shy about asking for a child's discount " sometimes an agent can offer you one even if it is not listed. You can further lower the costs by taking a smaller hotel suite.
All-inclusive rates provide convenience and comfort both for parents and kids. With a little creativity, vacation planning can be a fun, exciting, and educational way to spend some family time together with the end result being a great vacation enjoyed by the whole family.