Your Guide To A Vacation In California. California is the land that is situated on the west coast of the United States of America. It boasts of so many of its blessings such as the dense forests, the snowcapped mountain peaks, and its sandy beaches. Going to California for a holiday break is one thing that is a must-do! A vacation in California promises a whole new package that is not only wonderful but is also very memorable. If you want to go sightseeing, climbing mountains, swimming, trekking, or simply relaxing, then, California is surely the place to go!
Your Guide To A Vacation In California
Your Top Destinations
There are several vacation destination options for you to choose from but California simply stands out. In fact, the place has numerous fun activities to offer. Whether you are traveling with friends, coworkers, or family members, you can always enjoy being in this state. Choose your destinations from a wide array of options namely South Lake Tahoe, Santa Barbara, San Francisco, Los Angeles, San Diego, Napa, Sacramento, and Berkeley. Travelers of all ages are certain to spend an unforgettable Californian dream getaway.
For more unique holiday experiences, visit the Death Valley, Yosemite National Park, California Wine Country, Palm Springs, Big Sur, the Alcatraz Island, Golden Gate Bridge, Sea World Adventure Park, Japanese Tree Garden, and the Joshua Tree National Park, among others.
Your Guide To A Vacation In California
For those who are seeking a romantic interlude, try going to Mendocino, Bodega Bay, Carmel, and Eureka.
On the other hand, peace, solitude, and tranquility are at their best as you visit Central California.
Sure enough, you will have much fun basking under the sun in the sandy beaches, trekking the mountain peaks, and getting more than enough of the captivating sceneries. Couples, kids, adults, groups, families, honeymooners, and individual tourists are all kindly accommodated by the beautiful Californian state.
Planning Your Vacation
It is actually easy to plan your California vacation. However, you should look into the details prior to packing your bags and booking your flight. Here are some of the vital tips to keep in mind.
Discuss your vacation plans with your companions. Talk about what things you want to do.
Then, find out which destinations in California offer the activities that you want to perform.
Decide if you want to cover more places during your stay. You can carefully plan out how you can go from one tourist spot to another.
Discuss if you want to book with a travel agent. Travel agencies take care of the accommodations, flight bookings, as well as itineraries. Travel agents are all around so your choice is never limited. However, if you prefer to do things on your own, you should start scouting for the pertinent information by joining forums and asking around. It will be of help if you know someone in the area who can be your tour guide.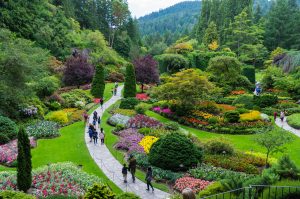 Pick out your hotel. You should inquire beforehand about the reservation details. Also, ask about the facilities available for you. Your choice of hotel should be influenced by the amount that you are willing to pay. There are several hotels around. They differ in rates and amenities too.
Find out if your destination has good access to restaurants, attractions, shopping centers, hotels, and a lot of others.
Make sure that your passport, visa, and other pertinent documents are prepared. A vacation in California is truly a wonderful experience to take. So, plan out before it is too late! Please give us your worthful feedback about this article "Your Guide To A Vacation In California".