Switzerland Travel. Cheese. Chocolates. Luxury watches. And Swiss army knives. These are among the popular exports of little Switzerland, the Land of the Alps. For a country so small, Switzerland is a big name when it comes to an enviable quality of life that ticks along like clockwork and its long tradition of political neutrality.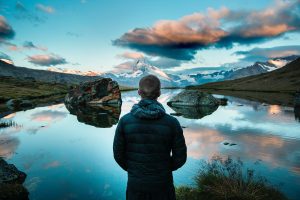 Switzerland Travel
Its central location in Europe works to its advantage. Out of all countries in Europe, Switzerland enjoys the distinction of being one of the favorite meeting places for conventions and international conferences. The United Nations has its headquarters in Geneva. Moreover, Zurich remains one of Europe's major financial hubs.
However, Switzerland is a haven not just for professionals. Tourists will find that stylish Switzerland travel has a lot to offer from top ski resorts like the celebrity-studded St. Moritz and Zermatt to hiking up the white peaks of mountains set against a backdrop of azure skies.
Places like Berne, the ancient capital, provide fascinating sights and elegant shopping on your Switzerland travel. Plus, the country is not without its nightlife that proves fun if you know where to look for the hippest bars and discotheques that play world music, including Swiss folk.
Below are some more fun activities you can participate in while on a Switzerland travel vacation:
Hiking
A certified favorite Swiss pastime, hiking is one of the most sought-after activities in a Switzerland travel. Of course, what else would you expect from a country where "alpinism" originated from?
With approximately 50,000 km worth of trails, you can rest assured that your Switzerland travel hiking adventure will lead you through all kinds of terrain with dramatic views of this stunningly beautiful country.
Mountain Sports
For the adventurer at heart or those who want to try something with a little more edge, Switzerland travel also offers plenty of opportunities. Mountain sports such as climbing, ski touring, ice climbing, deep-snow skiing, heli-skiing, glacier walking, and snowboarding are but only a few.
Accommodations come in the form of alpine huts and chalets. However, if you have decided to spend your Switzerland travel vacation in Geneva, there are a variety of ski resorts where you can check-in. Portes de Soleil, for instance, is excellent for traveling families with its cluster of small resorts that form a large skiing circuit straddling the French-Swiss border.
Cycling
Another excellent activity you can enjoy while on a Switzerland travel vacation is cycling. Do not let the mountainous terrain fool you into thinking that the whole thing might turn out to be more strenuous than fun. The view from the mountains more than makes up for any achy and tired muscles at the end of the day.
Laking
Okay, that is not a word, but what better way to describe the plethora of lake-based sports available in a Switzerland travel vacation? Go canoeing, sailing, or water skiing in Lakes Geneva, Lugano, and Neuchatel. Another option is to rowing on Lake Zurich.