Southern Caribbean travel guides are a must-have,
if you plan to visit. Southern Caribbean is that region of South American consisting of the nations that border the Caribbean Sea – Colombia and Venezuela. Due to the region's closeness to the equator, its climate is very tropical, which of course makes it a popular destination for those who want beaches and sand in their vacation itinerary.
From the Caribbean coast, the bulk of Venezuela rises instantly and green like the bulging muscles bursting through a comic hero's shirt. To the Spaniards, everything would have seemed wild and yet to be controlled. From the world's highest uninterrupted cataract, the Rio Charan, to the arching bridge spanning Lake Maracaibo, much of the interior of Venezuela is still to be settled, even today.
In 1533, the Spanish founded a city that would become known as the Queen of the Indies. Yet, even without the added attraction of its colonial heritage, Colombia's Cartagena is in the perfect position in the Caribbean Sea to make it an attractive tourist destination.
Below are some top Southern Caribbean travel guides you may find useful as you travel to the Southern parts of the Caribbean.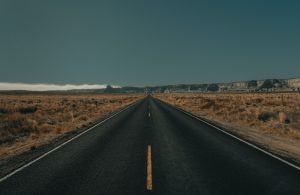 Backpack Traveling in Latin America
This page contains a very helpful Southern Caribbean travel guide based on the site owner's personal experiences. While this guide does not contain very accurate and up-to-date information on travel to Latin America, it does provide you with enough information to give you basic information about the places you'll be visiting while on your Southern Caribbean travel.
This site should be used as an addition to the books you may have bought from stores. It includes but not limited to:
* Introduction to culture
* Safety and recent safety development
* Info for US citizens
* Tourism
* Police
* Money
* Entry overland
* Getting around
* Places to stay and eat
Poor But Happy Colombia Guide
Another good Southern Caribbean travel guide is Poor But Happy. This site contains the best discussions and topics on the popular tourist destination of Colombia and written no less by those who live and work there. The topics are just about anything Colombia related from visas to adoption, to Medellin, places to stay, food, etc.
Venezuela Voyage
Dominic Hamilton travels in Venezuela as a research for the Traveler's Venezuela Companion guidebook. The result is a Southern Caribbean travel guide featuring a blend of stories and images, a mix of features, and practical information that both inform and entertain.
The Lonely Planet
Perhaps the most popular Southern Caribbean travel guide if you're traveling on a shoestring, the Lonely Planet is actually comprised of several guides to several different points in the world submitted by travelers like you. The Getting There and Away sections are the best because they teach you how to go about border crossings. There are also plenty of simple maps to give you an idea of where you are, as well as locations of cheapo cafes, the best banana milkshakes, and all that.