Solitude Mountain Resort
If you are looking for the ultimate Utah ski vacation,
Solitude Mountain Resort has everything that you
could want or need. During the early 1900s, the
area was full of silver miners, who gave the area its
famous name. Today, the area is covered with
skiers but the crowds are rather light.
The area became a skier's paradise in 1957. It was
developed by Robert Barrett, who made his fortune
as a uranium miner. He basically started developing
the resort because he was denied restroom privileges
at the ski area in Alta because he was not a guest.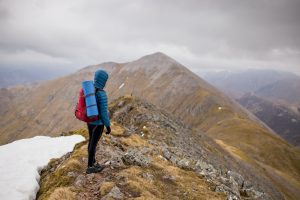 Now owned by a different family, the resort features
1200 acres of 63 runs for beginners, intermediate
skiers, and experts. There are eight lifts, including
seven chair lifts and one surface lift. The top
elevation at Solitude Mountain is 10036 feet, with
a vertical drop of 2048 feet.
There are five lodging options for guests, and
activities and events take place all throughout the
year. The resort looks like a Tom Kincaide painting,
and one can't help but wonder if this is where some
of his inspiration came from!