Now we've come to my favorite pastime: shopping in small shops. I really couldn't resist the opportunity to talk about the awesome stores, malls, and shopping centers that abound in Seattle Washington. The shopping alone is enough to garner a visit in my opinion, even without the many other wonderful things that this city has to offer.
Your Shopping Interests
Whether your shopping interests lie in art, clothing, shoes, chocolates, or wines there is plenty here to keep you busy for quite some time. Just keep in mind that you will either need room in your luggage or to ship your new purchases home. There are also weight restrictions for luggage if you are flying so you want to be careful about how much you plan to bring with you. A good thing to find before your shopping trip would be a Mailboxes Etc from which you can ship your purchases home.
Small Shops in Pike Place Marke
The first great shopping place in Seattle is Pike Place Market. This market has a history as rich as the city itself. It has seen immigration, internment, and many other processes over the course of the last century. Be sure to find out more about its history while you are there. I like Pike Place because you can get fresh foods here that we often do without while on vacation. This isn't a place to shop for souvenirs so much as it is a place to shop for your next meal.
Small Shops in Pioneer Square
If you are shopping for artworks or antiques, then Pioneer Square is definitely the place to be. On the first Thursday of each month, Pioneer Square sponsors a gallery walk that begins at 6:00 pm. Shops, galleries, and restaurants stay open later and hold an art walk. This is truly a great place to shop for gifts, goodies, and ideas. I hope you have a great deal of fun in the process.
Elliot Bay Book Company and Small Shops
I have been a lover of books since I was a very young child. I can think of few things I would rather buy for my children or myself than a good book or two. In fact, I generally have a rather difficult time limiting my purchases to one or two. With all the amazing bookstores around the country, I have found the Elliot Bay Book Company to be one of the most enjoyable. If you get the chance, I highly encourage you to check this store out. I believe you will very much enjoy what you see here.
Seattle's Malls and Small shops
Seattle also has plenty of malls that offer the typical mall anchor stores and even several specialty and high-end stores. I tend to shy away from those in search of small shops and stores that are much more intimate and cozy. I know that not everyone feels the same and these giant mega malls are a great deal of fun for many who travel. I just can't bring myself to work up much excitement while on vacation for something I can do at home. Perhaps I'm strange.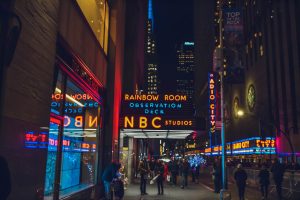 Conclusion
My hope is that I have given you a couple of ideas for shopping with small shops that you might not have otherwise noticed among the many options for your spending dollars while in Seattle. Take the time to look around at the small storefronts rather than the big flashy signs that are often so eye-catching. The smaller stores will offer something much more than the bigger chains ever will, personal service. It is becoming a lost art in today's society but I'm hoping that by frequenting businesses such as this we can see a comeback.