A California vacation is a wonderful thing to experience. One of the coolest destinations to try is the Napa Valley.
Stay In Napa Valley
A stay at the Napa Valley is surely perfect for leisure travel, a romantic vacation, intimate gatherings, executive meetings, conferences, and weddings. Anything goes at the Napa Valley resorts. They cater to various events and provide the best services that will make your stay memorable. The resorts are widely distributed in the entire place. The accommodations range from moderate up to luxurious reservations and superior dining. Soothing massages, golf outings, sightseeing, and romantic getaways are best served in this location.
Rental Places
Rental places are also common. They are designed to meet the needs of different guests. Individuals or groups who travel are very much served by the vacation packages. Holidays, whether they are short or long, are going to be enjoyed as you stay at the Napa Valley.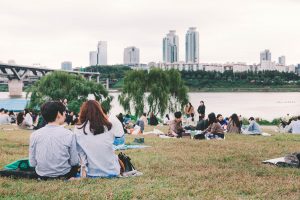 A Close Look at the Resorts
The resorts are conveniently sprinkled all throughout the entire area so that leaves you with a lot of choices. Many of them are perched in the sunny hills of Napa Valley. Some are located by the majestic redwoods while the others are near the wineries. The resorts' theme is basically one and in harmony with the natural beauty surrounding the area. Among the modern features of the resorts include the high-end communications and entertainment systems, contemporary and authentic artwork and furnishings, Jacuzzi spa, fitness centers, and swimming pools.
As a Guest
As a guest, you and your companions can indulge in the fine cuisines served by the restaurants, first-class amenities and services, and various activities indoors and outdoors. Cars are secured in their vast and guarded parking areas. There are professional staffs that are ready to assist you with your menu needs, decors, technology demands, and a lot of others. Likewise, you may avail of additional services such as gym lockers, golf club rentals, library, and a chain of restaurants to satiate your food cravings.
The Resort Cottages
The cottages in the Napa Valley resorts are designed to accommodate individual and group travelers. These rooms also include bathroom and entertainment amenities, a fireplace, refrigerator, minibars, television, hot tub, laundry facilities, DVD players, telephone, and Internet services. For your exercise needs, you may go to the volleyball courts, golf courts, and health clubs.
Merit Age Resort
Among the resorts worth visiting is the Merit Age Resort at Napa, the Calistoga Ranch, Auberge du Soleil, Silverado Resort, Meadowood Napa Valley resort, River Pointe Napa Valley Resort, and the Carneros Inn, to name a few.
The Vacation Packages
It is by availing of any Napa Valley vacation packages that you get to plan your trip accordingly. Inquiring through many travel agencies will lead you to the best and most affordable packages. If you are traveling on a budget, then, for sure you will find the package that suits your needs, taste, as well as budget. Some vacation packages even feature a couple of activities like horseback riding, tennis, golfing, boating, hot air ballooning, dining, shopping, and experiencing the nightlife.
In the State of California
Stretching up to four miles wide in the state of California, the Napa Valley keeps fascinating towns, rural scenery, and vineyards. Old souls as well as modern individuals are certainly going to love this town! So, why not book for this one-of-a-kind California vacation?