Mission Bay Park in San Diego is the largest facility
of its kind, offering over 4,600 acres with free
recreational activities for visitors. What was once
a sprawling swamp in the 1960s was dredged and
transformed into what is now a great attraction to
the San Diego area.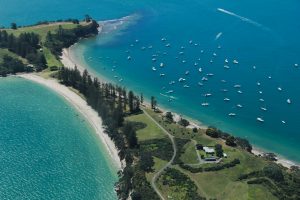 Water Activities at Mission Bay
Across the 27 miles of bayfront, water activities are
all over the place here. For beach lovers, there are
17 miles of oceanfront property, including Mission
Beach and Pacific Beach. There are separate areas
as well, for swimming, fishing, boating, and even
sailing. Mission Park also offers free events such
as volleyball, jetski, and many different types
of competitions and exhibitions.
For Children
For the children, Mission Bay Park offers a playground
the area with plenty of other things to do as well.
Mission Park has always been an attraction, one
that keeps people coming back for more.
For those living in the area, Mission Bay in San
Diego provides plenty of things to do. The location
is great, with something always going on. If you
plan to visit San Diego in the near future – make
sure you drop by Mission Bay and see what makes this
area one of the best in the world.