Lake Como Italy Vacation. Italy is unquestionably one of the favorite vacation destinations today, with all the arts, rich historical tourists' spots, romantic ambiance, and beautiful scenery, you can't think of reasons not to visit Italy. If you plan another get-away, make it Italy- Lake Como Italy vacation to be exact. Is that a question mark on your forehead? Why Lake Como? Just continue reading and you'll find out why.
Lake Como Italy Vacation
Lake Como is one of the famous Italian lakes destinations not far from Milan in the North of Italy. It has been a popular resort during the days of the Roman Empire. Since then, visitors who have had a Lake Como Italy vacation admired the blue waters and the air of romance that you will always feel. At present, most of the towns around the shores of Lake Como are frequented by tourists, walkers, cyclists, and swimmers. This is why Lake Como Italy vacation became known as one of the perfect romantic vacation destinations for couples. Nothing can be more perfect than going for a romantic getaway in Lake Como Italy!
As for accommodation, you have nothing to worry about for there are several villas and apartments if you decide to have a Lake Como Italy vacation. The question is, where would you like to spend your Lake Como Italy vacation? In a villa, apartment, or vacation home maybe? Getting the best accommodation in any vacation destination is as important as the food to keep your body always on the go. So, make sure to choose the best accommodation you can get to fully enjoy the vacation some people wished to have.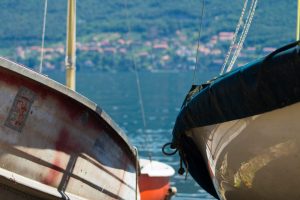 To give an idea of where to find a place to stay at Lake Como, Il Participle Viaggi is the right place to start your research. Il Participle Viaggi is just one of the vacation rental agencies operating in Lake Como. It has been the largest incoming travel agency on Lake Como, Italy. They offer a wide selection of Lake Como holiday and vacation rentals including apartments, country houses, residences, and villa rentals at very affordable prices. Plus, you can choose from many holiday rentals with a beautiful view of the lake, a villa with a swimming pool, or a residence with a private garden. For more information, visit ilporticcioloviaggi.com.
To get to Lake Como, know that Como is on Italy's main railway network and trains run from Milan to Como frequently, which will take for around 40 minutes. Trains depart from Milan's Stazione Centrale and Stazione Porta Garibaldi and arrive at San Giovanni, Cosmo's main train station. To get around, steamers, boats, and buses serve all the main towns in Lake Como. A frequent boat service connects the central resorts, Leno, Tremezzo, Villa Carlotta, Cadennabia, Menaggio, Bellagio, and Varenna, including a car ferry.
Let yourself experience a Lake Como Italy vacation with whoever you want to spend it with. But, it is going to be very extraordinary if you will spend it with someone special, knowing the romantic ambiance of Lake Como. How about your honeymoon? Or, the second honeymoon, nth honeymoon perhaps? Sorry, it's just that, Lake Como Italy is totally ideal for a romantic getaway.