How to get your kids along on your next hike is really a challenging question to answer. No matter, whether you are an experienced hiker or just a beginner, perhaps this is the biggest dilemma a parent can face in their lifetime.
Get Your Kids Along On Your Next Hike
Most of us think that it is almost impossible to go on hiking with kids, especially on long and risky trails. But you can get your kids on your hike by considering two things i.e. making some modification in your goal and another is little planning. What type of goal you should choose for hiking with kids and what you should plan are two keys for a successful kids hike. Needless to say, if you win over these two things or combat these two issues then you can certainly take your kids on hiking.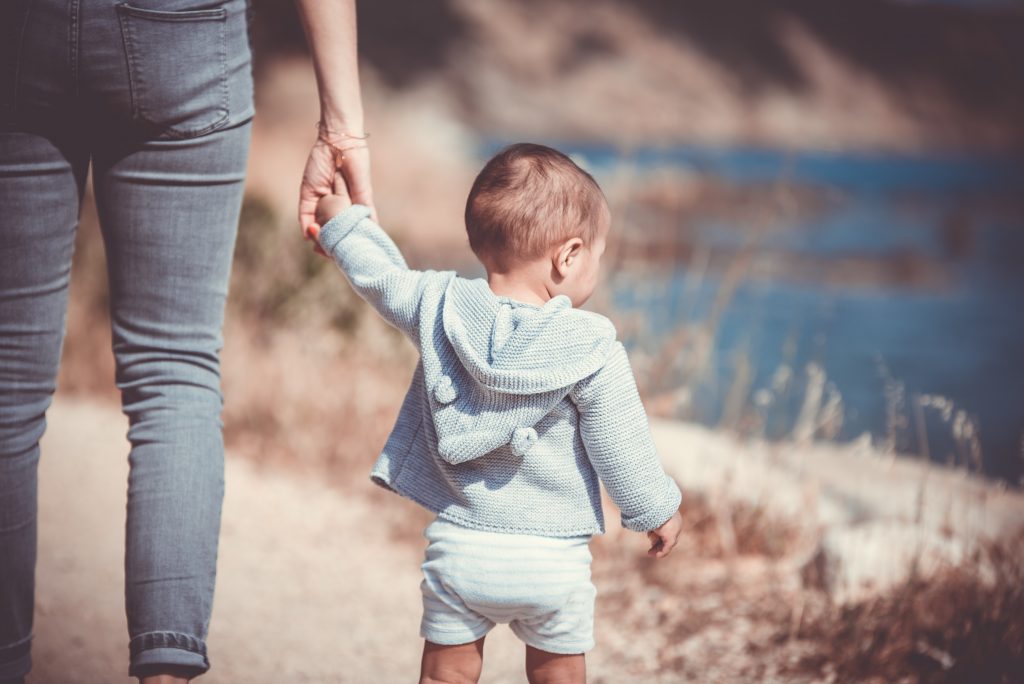 Although you may face a little difficulty with kids but it would be a wonderful experience to carry them with you. Kids really like outdoor events and they can reap different benefits with outdoor events. As a parent or guardian you must take your kids on relatively shorter hikes. Outdoor events such as hiking increase their knowledge, increase their team building skills, and increase their endurance along with other health benefits. Hiking with kids would be a great decision from the perspective of family health and it is also fun. For many children, it's the journey that's important, not how long the journey is. So, whenever you get a chance to take them along never miss it. So make your hike a fun with kids; surely you can do it, you don't need to give up your hiking as you have kids. However, you need to be a bit more careful and planned than usual, but it is not very difficult especially when both of you are determined.
So, guys when you plan your hike with kids change your goals. According to experts, goals should be based on the ability of the youngest child, as they are the weakest link in the whole chain. Perhaps the best idea is to take some of their friends or siblings along with them, so that they won't feel bored. As these young buddies are slower, delicate and inexperienced, so they can't move like you adults. Think carefully about your goal or destination where you wish to go, and as far as possible keep your goals easier if you are taking your kids for the first time. While deciding the visiting place keep in mind that it should be easy to reach and near the home because you have a little creature with you and which is not tough like you.
Next, as far as possible encourage them to carry their own backpack as it gives them a sense of belonging as well as a purpose to be there, but be prepared to carry their backpack in case they get tired or exhausted. Sometimes, they don't like to carry their own backpack even when they are not actually tired. In such events encourage them to carry their backpacks and motivate them by candies or chocolates as special treats or rewards. Quite obviously, keep their backpack small and light, otherwise they may hurt themselves. Initially, instead of backpack, you can encourage them to carry their own water bottle or snack. As they get stronger and experienced, let them take their own small backpack. There are different types of child backpacks available in the market, so you should get a good quality backpack for them.
Keeping your goal shorter and easier has multiple benefits. First, you yourself will not be able to go very far or high because you have a much heavier backpack than usual because you have to carry many extra things for kids like napkins, shoes, clothes etc., second there is a less strong companion with you in terms of abilities, third kids often lack in patience and if their delicate feelings are hurt in anyway they may not like to go along with you next time. Therefore, better to start small children on short trails over easy and low terrain. Although, it all depends upon the strength and temperament of your kid along with few other factors, but according to experts in terms of ability, children can cover about 1 mile for every year they are in age. That means if your kid is 4 years old then he/she has an ability to go for 4 miles. But, never treat this formula as a rule of thumb as they may not actually want to hike that far, but in general they could have the ability to do so.
In addition to the above mentioned considerations, actually there are many more things to be considered while going on hiking with kids, such as special kids clothing & footwear, Wet wipes and tissues, kids backpack, water & snacks along with a compass, a map, a flashlight, waterproof matches, bug dope, sunscreen and a whistle.
Last but not the least, you should pay utmost respect and attention to various safety considerations. As they are young, delicate and inexperienced, so you need to be very careful about their safety. First of all equipped them with right gears and accessories such as running or tenis shoes instead of open-toed shoes, adequate clothing as per the weather conditions in several layers that can be removed easily when they get warm, and added when they get cool, special purpose kids backpack to distribute the load evenly on their body. Next, when you go on hiking with kids, be prepared to survive from any injury because they are common especially in the case of kids. Never forget to carry a small, travel sized first aid kit for short hikes in the event of accidental scrapes or insect bites or other small injuries. Moreover, as far as possible keep them in your sight and watch them carefully even when you allow them to play with their buddies. Educate and warn them to keep away from bushes, steep ledges, overhangs, poisonous plants and dangerous falls. And ask them to make signals using whistle or any other alarming device in case of any emergency.
Well, if you can take care of these points, you will be having a rocking time together with your kids while on any hiking or trekking. Not only you will feel great, but your kids would also have a wonderful time in the outdoor trips filled with enough good memories of wonderful sights and time with their family. Although encourage and empower them to take initiatives, but never allow them unattended for a long time. Have patience, positive attitude and realistic expectations during the whole trip to make it more enjoyable and memorable.
I am sure, by following these simple tips, steps and ideas, your children will have a wonderful time in the great outdoors with you. And, the next time they will be more matured and learned to go along with you on longer hikes with more difficult goals!