Golf in the Wild
Costa Rica is a fantasy land for nature lovers — and golfers, too
Hawaii…Cabo San Lucas…Pebble Beach…Myrtle Beach… Imagine a golf vacation at these popular golf destinations before they were discovered by the golf traveler. This will give you an idea of the golf in vacation that awaits you in Costa Rica. You will re-discover "no-hassle" tee times and the enjoyment of playing unhurried rounds of golf on courses designed by well known golf architects George Fazio, Robert Trent Jones, Jr., Ted Robinson, Jr., Mike Young and Tracy May. Here you will find all the ingredients for a great golf vacation and the added bonus of experiencing the scenic beauty and natural attractions of Costa Rica.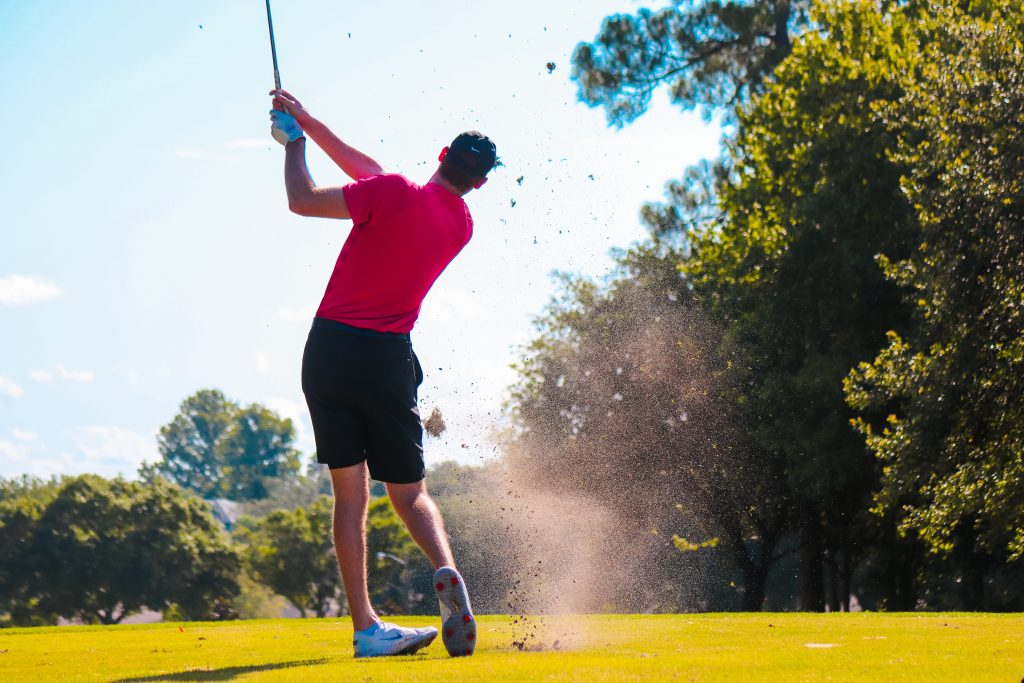 The BIG question? Where do you we play next? Our guess is that like all golf in ers you have a hard time choosing the destination for your upcoming golf in adventure. There are dozens of great golf in destinations and picking the right one is never an easy decision. While many destinations have much to offer, I believe few can match Costa Rica for overall quality, cost, and safety. The Costa Rica experience combines great golf in, new and exciting non-golfing adventures, and the chance to meet and interact with the warm and friendly people of this charming country. What is truly remarkable is that all of this is set in one of the world's most beautiful and ecologically diverse locations.

Recipe for a golfer's paradise: Start with volcanoes, rain forests, waterfalls and miles of perfect beaches. Add exotic animals, spice with adventures like surfing, fishing and white-water rafting, then top off with five fine golf courses, including Arnold Palmer's stunning, new Peninsula Papagayo. Thousands of years in the making, your feast is now ready; it's time for the first course.
Most trips to Costa Rica start in the Central American nation's capital, San Jose. Perched at 4,000 feet, the city boasts wonderfully cool weather year-round and is a surprisingly easy three-hour flight from Houston or Miami. Five minutes from the airport you'll find the Melia Cariari Conference Center & Golf in Resort, whose course was designed by George Fazio and built in 1974 by his now-famous nephew, Tom Cariari is a 6,590-yard alpine track with tight fairways lined by towering pines. The downhill, downwind 149-yard 4th hole over water is testy — a little local knowledge helps, so hire a caddie.
Golf in is a relatively new endeavor in Costa Rica, where eco-tourism has reigned supreme for years. If you want to play the course where it all began almost 29 years ago, head to Meliá Cariari in San José and tee it up at the George Fazio-designed Melia Cariari Country Club.
Melia Cariari Country Club is a par 71 layout, and was the first 18-hole facility to open in this bucolic country. The course is sits on an old coffee plantation, and is a shot-makers delight with its tight, tree-lined fairways. The course, built on hilly terrain, plays to just over 6,500 yards from the tips, but is still well respected as one of Costa Rica's most challenging tracts.

By law, Costa Rica is required to set aside one quarter of its land mass for nature preserves and National Parks – American environmentalists drool as the prospect. As you can imagine, the country's beautiful, sometimes rugged coastline is a target of a great deal of this legislation. Robert Trent Jones Jr., known for his ability to craft memorable courses within the context of strict environmental laws, was hired by the Spanish hotel chain Meliá to build a 650-acre seaside resort and golf course along the Pacific Coast in Guanacaste Providence.
Melia Playa Conchal Beach & Golf Resort was the project that emerged from the commission, and it may be the only golf course in the world that can claim monkeys in play. That's right, monkeys. Jones was not permitted to hack down any of the properties Banyan trees, which are, incidentally, home to the indigenous Howler Monkey. If you think sinking a 10-foot putt to win a skin in front of three playing partners is nerve-racking, try draining a long roll in from of Cocoa the monkey.
The course was built over a period of four years and according to many writers and players, is well positioned to become the best layout in the country. At just over 6,500 yards from the blue tees, Melia Playa is not particularly long, but the humidity of Costa Rica keeps distance in check by taking five to ten yards off each club.
If you want to shape shots and carve out doglegs, then Melia Cariari Country Club is your bag. If you enjoy a wide-open golf course that is as receptive to a driver as the locals are to "touristas," then Melia Playa will be more to your liking.
Far be it from golf course architect Ron Garl to be left out of the Costa Rica golf fray. Garl, born and raised in Florida, is no stranger to warm weather and big game fishing, and Costa Rica has the best of both worlds. Garl put his stamp on the Costa Rica golf scene with his design at Royal Pacific. The front nine at Royal Pacific is relatively flat and quite scoreable. A number of the holes on the walk out follow a river that borders the western edge of the course.
If you didn't get enough of the Howler Monkeys at Melia Playa Conchal Beach & Golf Resort, you'll get your fill here. The back nine plays through steeper geography and overall, is significantly tighter than the front. Ted Robinson Jr. doesn't get the hype of a RTJ Jr. in the golf course design world, but the guy can flat out build a golf course. Robinson designed Shiloe, site of the 1998 PGA Championship, and with Los Suenos (the dreams), he has given Costa Rica yet another new track it can be quite proud of. Los Suenos is bordered by the Pacific Ocean on one side and rainforest on the other. If you can honestly keep you mind on scoring, more power to you. The course is also endowed with a number of old, majestic trees that are not afraid to come into play. Los Suenos is one of the few courses you'll find that offers forecaddies – guides that help you manage you golf game based on their knowledge of the course. In typical Costa Rican fashion, they are paid according to their helpfulness on the course.
Visit http://www.mytraveltocostarica.com to receive a FREE Costa Rica golf vacation package quote.