Elusive to define, Indian food is consists of many regionally diverse dishes – all with their own way of cooking and ingredients. Indian food's sheer diversity promises your Indian vacation (India) deliciously rewarding. Pat Chapman, author of the book India: Food and Cooking describe the Indian States and culinary regions:
1. Kashmir's extreme palate: Indian Vacation
Kashmiri food is typified by rich and aromatic meat and vegetable dishes. Meats are usually cooked in curd or milk which gives them a whitish color and smooth texture.
2. Rajasthan: Indain Vacation
Rajasthani cuisine is least known in India. Because of limited fresh vegetables, fruits, or fish, Rajasthanis make the most of cereals, pulses, spices, and milk products.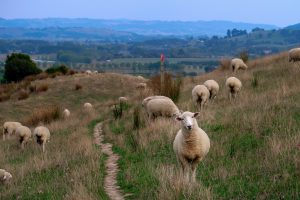 3. Gujarat: Indian Vacation
Largely vegetarian and a major culinary region with a unique and abundant indigenous cuisine. Gujarat food is the least spicy in India. The major ingredients in savory dishes are yogurt and gram flour.
4. Maharashtra: Indian Vacation
The commercial capital Mumbai has some interesting dishes, including Parsee ones. Marashantran food was developed over the centuries as minor cuisine. Mild and delicately spiced, it uses tamarind and coconut sparingly in many of its dishes. The Parsee is a religious sect that has evolved in the South-west central of India over the last 800 years. Traditional Parsee food is marked by Persian origins. Parsee can eat pork, beef, lamb, and shellfish.
5. Tiny Goa:Indian Vacation
Has unique cuisine influenced by the Portuguese which colonized this tiny state for 450 years? Modern Guan curries are characterized by a uniquely sour taste made by palm todi vinegar. Goans are mostly vegetarians and meat is confined on Sundays. They are required to have at least one meal with fish. The majority of dishes have two names: Goan and Portuguese. The majority of Goans are Catholic and some are Goans Hindu which uses less pepper, tamarind for souring, and jaggery for sweetening. There are some Goan Muslims in the area and some dishes found in their home are Kashmiri.
6. India's Islands
Remote and still tribal with a high reliance on fish.
7. Tamil Nadu
A major cuisine and India's oldest. Tamil Nadu's cuisine is largely rice-based and exclusively vegetarian.
8. Andhra Pradesh
Rich and delicious, Hyderabad has a prolific cuisine to match as it is used to be home to India's richest royal.
9. Orissa
-Very industrialized state and not a culinary area. However, three recipes are known on this island: Charu or tamarind consomme, Bhoona Murgh or mild, dryish chicken curry, and Baigan Bertha or smoky aubergine puree.
10. Uttaranchal
Savory and robust, Delhi is the home to the rich dishes of the royal /Moghuls and Lucknow to the Nawabs.
11. Bengal
This second oldest established cuisine is the only major culinary region here.
12. Assam
India's poorest states, home to many tribes, few recipes, and the celebrated Assam tea.
13. Punjab
Many of its staple dishes have come to represent Indian food internationally. The main meals of Punjabi cuisine usually have hot Rotis which will truly fire your palate while you're on your Indian vacation (India). It also has dollops of unsalted butter, a bowl of dhal, and a vegetable dish such as the favorite saas or aloo gobi, baigan bharta (roasted eggplant fried with onions and tomatoes), or aloo matter ( a curry made with potatoes and green peas). Common ingredients of Punjab cuisine are paste of onions, garlic, ginger, chilies, tomatoes, cumin, garam masala, dried fenugreek leaves, and kalonji.
Sources:
1. India: Food and Cooking by Pat Chapman
2. India by Joe Bindloss, Sarina Singh, James Bainbridge, Lindsay Brown, Mark Elliott, Stuart Butler