Structures in Delhi for Your Indian Vacation
Delhi encapsulates two very distinct worlds – the old and the new. The spacious New Delhi was built as the imperial capital of India by the British while the rambunctious Old Delhi served as the capital of Islamic India. There are 24 must-see architectural sites in Delhi that you can wander around while you are on your Indian vacation. Sunday is the best day to shuttle between attractions. Observe proper dress code when visiting places of worship. Hungry travelers can indulge from meaty curries, rice cakes, to crispy pizzas and sashimi. Delhi for Your Indian Vacation The spacious New Delhi was built.
1. of the president of India. On its west side is the Mughal gardens which occupy an area of 130 hectares. The garden is open for public viewing on some days of February/March. Delhi for Your Indian Vacation The spacious New Delhi was built.
2. India Gate and Rajpath. The India Gate is a 42-m high stone memorial arch built-in memory of about 90,000 Indian army soldiers who offered their lives during WWI, the Northwest Frontier operations, and the 1919 Afghan fiasco. Broad Rajpath hosts the spectacular Republic Day parade every 26 January and the Beating of the Retreat on 29 January.
3. Laxminarayan Temple. This temple is located west of Connaught Place. The main temple dedicated to Lakshmi, the goddess of wealth, and her consort, Narayan the preserver is known for its soaring domes and Orissan style.
4. Akshardham Temple. Located on Delhi's outskirts, the Akshardham temple is a recently built structure made of pink sandstone and white marble. This extraordinary temple reflects traditional Orissan, Gujarati, Mughal, and Rajasthani architectural elements and has exquisite domes and pillars.
5. Gurdwara Bangla Sahib is known for its gold domes and healing powers.
6. Humayun's Tomb is must seel tomb for your Indian vacation located at the Mathura Road. This brilliant early Mughal architecture was built in the mid-16th century.
7. Qutub Minar is the most attractive monument in the Qutub Complex.
8. Red Fort is a massive fort completed in 1648.
9. Salimgarh Fort
10. Chandni Chowk in Old Delhi's famous shopping street. Some shops open from around 10 am to 7 pm.
11. Jama Masjid is spectacular with its finely proportioned structure with graceful arches. This was constructed by Ali Adil Shah, the same person responsible for erecting the fortified city walls and the Gagan Mahal.
12. Raj Ghat. Another focus of the Raj-appointed English architect Edwin Lutyens, this structure hosts the spectacular Republic Day and Beating of the Retreat.
13. Lotus Temple is an eye-catching temple, poetically shaped completed in 1986.
14. Purana Quila is the largest Muslim Camp in Delhi.
15. Tughlaqabad is a walled city and fort built by Ghiyas-up-in and the saint Nizam-ud-din
16. Yantra Mandir
17. Safdarjung's Tomb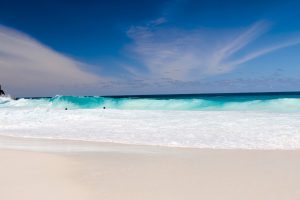 18. Lodhi Gardens is a well-tended garden popular for its crumbling tombs of the Sayyid and Lodi rulers including the 15th century Bara Gumbad.
19. Nizamuddin Dargah is the shrine of the Muslim Sufi saint, Nizamuddin– Chishti who died in 1325.
20. Sansad Bhavan is a circular building with a colonnaded structure of 171 m diameter.
21. National Museum, New Delhi showcases thousands of historic artifacts from the Harappan Civilization, Central Asian antiquities, Indian textiles, tribal masks, sculptures, musical instruments, old coins, miniature paintings, and weapons.
22. St. James Church
23. Karim's Restaurant
24. Connaught Place. Your Indian vacation wouldn't be completed without seeing Connaught Place. The structure often creates confusion because of its' outer and inner circle.