Day-Tripping To St. Kitts
Resting only a few miles apart in calm Caribbean waters, St. Kitts and Nevis have always shared an intimate relationship. Today, that relationship finds St. Kitts as one of the Caribbean's premier travel destinations, while the smaller island of Nevis offers plenty of great activities for day-tripping tourists. Though St. Kitts remains a superior resort destination with more tourist opportunities, the islands have much in common. For starters, both islands feature dormant volcanoes at their center, each surrounded by lush rainforests with miles of hiking trails. Furthermore, as day-tripping-to-st-Kitts and Nevis represent former colonial outposts with economies once dominated by successful sugar plantations, both islands possess an incredible array of historic architecture. Lastly, as most visitors to the Caribbean take great interest in the beaches and the recreation opportunities provided by the Caribbean Sea, tourists will find plenty of warm, clear water and powdery sand wherever they travel, Day-Tripping To St. Kitts
Caribbean Sea
Rising over 3,200 feet above the Caribbean Sea, Nevis Peak dominates the landscape of St. Kitts' sister island. Similar to Mt. Liamuiga at the center of St. Kitts, Nevis Peak is surrounded by lush trail-filled rainforests and diverse plant and animal life. As a result, hiking and biking in the shadow of Nevis' dormant volcano are two of the most popular activities for day-tripping tourists. With tours available for every age and skill level, visitors can spend a few hours experiencing the unspoiled beauty of Nevis and learning about her vibrant Caribbean ecosystem.
Scuba divers and snorkelers will also want to spend an afternoon on Nevis, enjoying pristine coral reefs and shipwrecks. As only 2 miles of Caribbean waters separate St. Kitts and Nevis, many of the best diving tours visit the most popular sites surrounding both islands. Many of the other water sports popular on St. Kitts can also be found on Nevis. A number of tour operators cater to deep-sea fishermen and windsurfing enthusiasts, with many offering lessons for those new to the adventurous pursuits. After spending some time in the water, many day-trippers spend their afternoons relaxing on Pinneys Beach " one of the Caribbean's most beloved stretches of sand Day-Tripping To St. Kitts.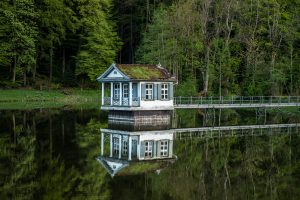 Charlestown
If you would rather spend your day on land experiencing Caribbean history, there are plenty of sites worth visiting on Nevis. Much like the historic city of Basseterre on Day-Tripping To St. Kitts, much of the activity on Nevis revolves around the island's colonial capital " Charlestown. Walking the streets of this quiet city, you will see charming remnants of the island's history around every corner " from Anglican churches and the Caribbean's first hotel to elegant plantation homes and the childhood residence of an American founding father, Alexander Hamilton. Elsewhere on the island, you can spot the remains of the once-bustling sugar industry in the form of 18th-century plantations, windmills, and mansions.
As St. Kitts sister island is close enough to be visible from the beach and about more beach a short ferry ride is all that is required to access the small island of Nevis. For many visitors, the 45-minute ferry ride itself is a memorable activity, as the trip provides exceptional views of both islands and the crystal-clear waters of the Caribbean Sea. Furthermore, as the ferries operate daily from the early morning until the evening hours, it is easy to spend the afternoon on Nevis and return to St. Kitts for superior dining and nightlife.
Additionally, many tour companies operate on both islands, making it possible to find activities on Nevis through your resort on St. Kitts.
When in St. Kitts, try to make the short voyage across the Caribbean to Nevis. Though St. Kitts may feature superior resorts and recreation opportunities, it is hard to deny the charm of St. Kitts' little sister.