When was the last time you have had your camping vacation? For sure you have stayed in hotels, condos, villas, and other rented places throughout your stay in some distant place. What about something for a change? Instead of going back to a room with concrete walls after a long day of outdoor adventure, why not try camping? Tent camping is one of the best ways of spending your California vacation even when you are planning a better place because there is so much natural beauty to see. You don't only get to spend at least half the amount of what you are supposed to pay for your hotel accommodations but you also experience nature at its best.
Why Camping Vacation at Southern California
South California is a wonderful place to go to for your tent camping. Pitching tents and sleeping together also bring the family closer or strengthen the bond among friends. The southern portion of California actually has enticing campgrounds and the weather is just so fine that camping is possible all year round. For swimming purposes, there are nearby beaches to go to. You can also watch the sunset over the Pacific and experience how soothing it can be for your tired spirit.
Tent camping for vacations
Tent camping for vacations is also twice the fun for the children. It is through which they are able to learn how to fend for themselves. They also learn how to do practical things to be able to survive without all the modern amenities that they have been used to.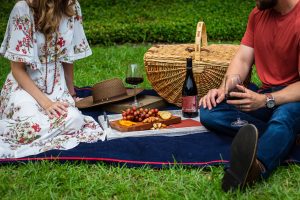 Where to Go in Southern California for Camping Vacation
For outdoor camping activities, California ranks as one of the most popular choices. Not only do the great terrains make it an attractive spot for campers but the warm temperature makes the state conducive for those who want to spend the time outdoors instead of in the typical hotels.
A very famous camping site is the Yosemite National Park which extends up to more than 1,200 square miles. Being a very popular place to camp, it will be wise to make your reservations ahead of time.
Camping Vacation in National Parks of California
Camping in any of the national parks allows you access to many of the available amenities. You get to use the picnic amenities, restrooms, clean water, grilling amenities, and several other recreation activities. Some programs and exhibits are likewise featured so you can spend the night watching them. Your food will remain sumptuous especially that you can grill the meal of your choice. Another advantage of which is that you get to sleep more comfortably.
Best Places For Camping Vacation in California
Among the best places to camp are the areas of San Diego, South Carlsbad State Beach, and the San Elijo State Beach. Whether you want to do some swimming, hiking, going around the forest, or just a quiet walk in the area, you can always enjoy the time. It doesn't only lessen your worries but also brings you mental peace and rejuvenation of the spirit.
Camping locations in the Forests
For people who prefer the very natural surroundings, meaning to say those with trees and the fresh breeze coming from the ocean, then, you may check out the camping locations in the beach or forests. These spots are generally less crowded so you will definitely take pleasure in the greeneries around you. You can hike up the nearby mountain, try fishing, or boating.
A South California camping vacation is nevertheless going to rid you of your worries about your deadlines, phone calls, and other stressors. Hence, be one with nature!