Many of us would love to travel the world, but this is not always feasible, because it takes time to plan it out but can also be costly. A lot can get in the way, but for some people a trip can be done with a little luck, a lot of hard work and the right budget. And we love traveling on a budget for a cheap vacation and finding last minute travel deals!
We often talk about long-term travel and round trips, but we don't think it's hard to travel the world. We know that not everyone can or wants to enjoy this kind of travel, and we also know that it is not possible for everyone to do it.
Not everyone has the time or luxury to travel extensively, and some people just want a few days of cheap vacation.
If you don't think you can go all the way to Europe for three months' time backpacking, there are plenty of ways to travel and see the world without breaking the bank. There are a number of cheap vacation ideas that have nothing to do with travelling around the world, but do with what you have a little time and money for. How often do you visit the sights of your own city or travel to other parts of the world for a few days to experience fun and adventure?
Cheap Vacation Idea 1: Be a Local Tourist
Did you know that some New Yorkers have never seen the Statue of Liberty, or that some Boston residents never walk the Freedom Trail? We are all guilty of it, and we know it because we have all experienced it ourselves. Your local friends can accompany you on a tour of your local city because, despite the fact that you grew up or live there, you may have never seen the local attractions that attract millions of visitors to the city every year.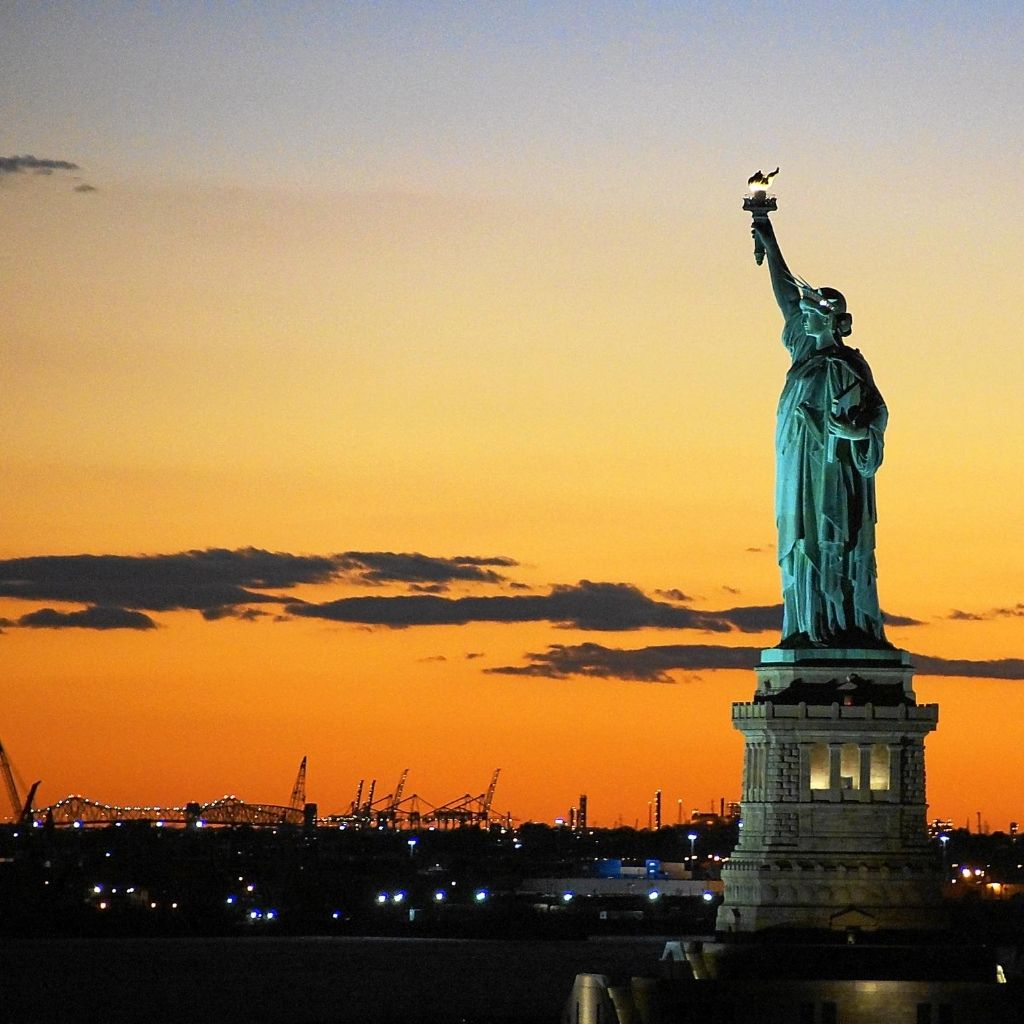 If you have a little time and money, there is no better way to spend your free time than strolling through your own city. If you live in a city, you think there is always tomorrow, but if you can take a cheap vacation inside your own city, why postpone until tomorrow? We are so trapped in our daily lives that we forget to go anywhere, even if it is only for a few days or even a week.
Pro tip: move from your home to a hotel, hostel, or guest house during your local cheap vacation. Moving to another location can give you a sense of adventure, excitement and familiarity. Forget your familiar surroundings: It is important to go out, because if you stay at home, you will find something to do in your home and apologize for not being able to see it.
You should also go to the local tourist office and get a tourist pass, so you can really enjoy the tourist aspect. You can see a wide range of local attractions that allow you to see them on a budget for your local cheap vacation.
Cheap Vacation Idea 2: Visit National Parks
The great outdoors is a great opportunity to visit somewhere inexpensive, and it is one of the most beautiful places in the world.
In the US, national park camping fees are as cheap as $15 per day, and you can easily camp for longer periods or park hop to see even more of the great outdoors for your cheap vacation.
If you're not into camping, many national parks offer a variety of options, such as RV parking or even cabins. While a cabin might add expenses to your cheap vacation, it's important to be able to enjoy your time away from home. If you are in to camping though, we recommend reading this article about camping necessities!
If you're not near a national park, you can check out campspace, which is a website that allows people to camp on a someone's property with varying amenities. You could also take a look at RV with Me to help find affordable parking and accommodation for motorhome owners.
Cheap Vacation Idea 3: Think Outside the Box
Go to Budapest instead of Paris. See Greece instead of Italy. Check out Guatemala instead of Mexico. Explore Bolivia instead of Brazil.
The list goes on, but there are so many great deals on travel that go against the current trends. You can easily plan a cheap vacation if you think outside the box and avoid higher fares to the more popular destinations. Sure, you might not see the same sites everyone posts about in Rome, but you never know the incredible things you'll experience in a different city or country!
Another option for a cheap vacation is to travel during the off-season. Many destinations experience spikes mostly due to more desirable weather, but if you don't mind a cooler or warmer temperature, or some rain, you can save even more money!
Cheap Vacation Idea 4: Travel Regionally
Travel can evoke memories of places you've seen in movies, such as the Great Wall of China, the Taj Mahal, and even the Statue of Liberty.
Exploring your own region is an underrated and often overlooked aspect of travel, but when you travel through the United States, you realize how much your own country has to offer and how often we overlook it in exchange for foreign countries.
It is special to be a stranger in your own country and to realize that you really don't know as much about it as you think. Journey through the country your local country to really understand a place, because each country has regional differences that make it unique and unique. If you don't travel to see and experience your country, you will never truly understand the place you call home.
If you have a limited budget and cannot afford a flight or a trip to an exotic country or just want to do something different, remember that you can always travel within your own region. It can be as powerful as visiting another country, but exploring your own regional backyard for a cheap vacation is a great way to appreciate what surrounds you.
Cheap Vacation Idea 5: Book A Last Minute Cruise
Cruises can be very expensive and few cruise lines offer single rooms, but you may find some sweet deals on cruise lines, especially if you were the last passenger to board the ship. A seven-day Caribbean cruise costs about $1,200 – $1,400 for a couple for just an interior room.
Cruise lines always offer incredible last minute deals and the cruise line captain wants to leave with half the cabins filled. If you wait a few weeks before you leave, you can find some really amazing deals as cruise lines look for passengers. Cruise operators are also throwing in some extra perks such as free food, free drinks and free snacks to sweeten the deal. The caveat here is that you could be limited in your destination, but if you are open-minded with your cheap vacation, then you could snag a killer cruise deal.
Alternatively, some cruise companies offer astonishingly low rates for early bookings, especially if you book more than a year in advance. The website CruiseSheet often includes a list of cruises that cost just $30 a day.
Cheap Vacation Idea 6: Opt for a Last Minute Flight
A plane is going to the destination regardless of how many seats are filled, so you can take advantage of some discounted airfare if you time it right. A great way to find cheap airfare is to use a service that instantly compare flights from hundreds of carriers and to even more destinations. We might be biased, but we recommend FlightVillage since you can quickly and easily look up flights and not worry about any increased costs or fees.
Again, being open-minded on the destination is key here since a cheap vacation is about saving money and not necessarily experiencing your dream vacation. Coupling up a cheap airfare score with some of our other tips in this article will create a vacation on the cheap.
Cheap Vacation Idea 7: Opt for a Last Minute Tour
Similar to cruises and flights, tours are best booked at the last minute since the operators have the same overhead costs whether they're half capacity or full capacity. The tour operator wants to fill the seats, as does the cruise company, so they might offer discounted bookings closer to the departure.
If you book in advance, the price is higher because the company understands the booking behavior and then adjusts accordingly. When the booking date approaches and they're not at capacity, they know their chances of booking on the day of departure decrease, so they sweeten the prices to boost bookings.
Like with other cheap vacation ideas, you may have to be a bit more open-minded in the tours available. But if saving money is the ultimate motivator, last minute tours are a great way to save money.
Cheap Vacation Idea 8: Become a House Sitter
Accommodation can quickly increase the cost of your trip, but there are ways to keep that under control. Just like when you go out of town and need someone to water your plants, collect the mail, and take care of your four-legged friends, people around the world need this same service… and this is where your cheap vacation can benefit.
It's a unique way to travel, but an excellent and clever way to mitigate costs for your vacation on the cheap. There are a number of services out there (most require an annual fee) that can link you up with house sitting opportunities, such as:
Well, that's it for our 8 cheap vacation ideas… but if you have more, we'd love to hear about them in the comments! And when you're traveling, be sure to take us with you by using #flightvillage on your social posts.