After reopening the Borders and the travel industry reviving back again, Thailand quickly became one of the top visited destinations around the world, the same as it used to be before COVID. Thailand received more than 10 million visitors in 2022, and is expecting to receive 30 million tourists in the year of 2023. If you are one of those traveling to Thailand this year or next year, there are 5 Main tips that you should know before planning your trip and traveling to the land of Smiles to make your trip easier and more enjoyable. 
Download The Locals' Apps
Mobile applications have become very useful for people's daily life. Apps can make life much easier and facilitate many things and that's also applied for tourists arriving in an alien country. For the Transportation, you can download Grab App or Bolt app. Both apps are similar to Uber, you can order a Car with a Driver and Schedule a ride from a Place to another as per your preferences. These apps are working in most of the cities and destinations around Thailand, and it's recommended to have both of them on your phone as sometimes you can find drivers in one App and not find on the other one. 
Other recommended Apps to Download are Food Panda and Wongnai. Wongnai is used by locals to review restaurants, check their menus and book tables in case there is a restaurant that requires pre-booking. Food Panda is a Delivery App, by having this app with you on your phone, you will be able to order food from the international brands around you such as Mcdonlads, KFC, Pizza hut,… in addition to the local restaurants and the Street Food strolls as well.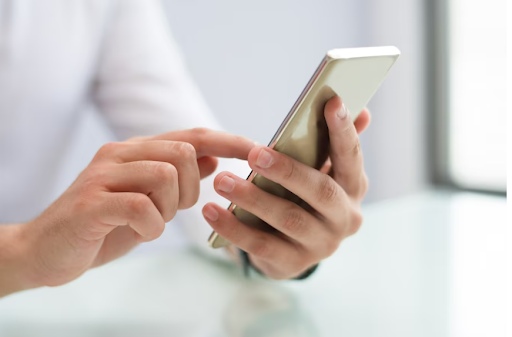 Prepare your clothes Properly 
Thailand is a tropical country in which the weather is hot almost all year round. Therefore make sure to not bring with you a Lot of jackets or Sweaters so you can save some space in your bags for shopping or for any other necessary things. In addition, in case you prefer to use a specific sunscreen or Mosquito spray from your home country, it's better to bring them with you as you will definitely need them during your stay in Thailand.
Learn some Thai Language
Most of the Thai People working in the Tourism industry are able to communicate with you in English Language. However, the Biggest part of the Population is not able to communicate in English, therefore it's Highly recommended to learn some of the words that you may use on a daily basis while you are staying in Thailand. Among the Words that you should learn, we can say: Sawasdee Kub, which means Hi or Bye (Applicable for both occasions), Kub Khun Krub, which means Thank you in English Language. Khun Sabai Dee Mai Krub, which means How are you, Hong Nam Younai Krub, which means where is the Toilet Please. 
Of course, the more you learn, the better you will be able to communicate with the local people and avoid miscommunication problems. It's also highly recommended to learn how to say the directions in Thai Language so you can be able to talk to taxi, Grab or Bolt drivers during your trip.
Plan your Trip Ahead
It's Highly recommended to plan your trip ahead and book most of the services and tours before traveling to Thailand especially if you are traveling during the high season. Many people think that it will be better for them to arrive in Thailand first, and then start to book the services one by one when they are in The kingdom. The Problem is that they may not find the tours that they wanted to do available on the dates they are traveling, as sometimes these tours get fully booked during the high seasons.
That's mainly recommended for Thailand Honeymoon travelers, as for honeymooners, the more prepared the trip is, the Better the memory and experience will be. 
The same is applied for the Hotels, try to book all the accommodations in all the cities that you are planning to visit ahead of time, before arriving to Thailand, to make sure that you get the best Possible deals, and also catch the available rooms before that hotels get fully booked. 
Buy a Local SIM Card
It's highly recommended to buy a Local sim Card so you can have access to the internet for 24 hours during your stay in Thailand. You can buy the sim cards from any of the Kiosks operating inside the airports in all the touristic cities around Thailand. The Package for 7 Days internet may cost around 300 Thai baht, which is equivalent to around 10 US Dollars.
There are 3 main Mobile operators in Thailand, all of them are good. These 3 are AIS, True and DTAC.