A timeless spectacle, Bruges is a charming city full of medieval flavour. Its architectural treasures lure the eye, revealing a city of rich history. Serene canals and tight cobbled streets seize your imagination, enticing you to explore more and more.
Dos When In Bruges
1. Markt Square
Watch the world go by in one of the Markt Square's multitude of cafes and restaurants. A vibrant open area, relax with a coffee as the rat race scuttles around you.
2. Basilica of the Holy Blood
Upon homecoming from the Crusades, the count of Flanders returned with what was believed to be the blood of Christ. Unopened to this day, the relic remains in this 12th century chapel.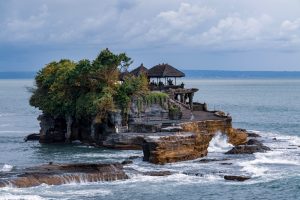 3. Groeningen Museum
Bruges is blessed with many fine art museums, in particular the Groeningen, with Belgian and Dutch paintings including the works of Jan Van Eyck and Hieronymous Bosch.
4. Church of Our Lady
Believed to be the only sculpture to have left Italy in his lifetime, Michelangelo's Madonna is a beautiful marble figure brought to Bruges in 1506 and housed ever since in the Church of Our Lady.
5. Memling Museum
Originally built as a medieval hospital, the Memling Museum offers a fascinating insight into Bruges ancient history. Today, the museum is part of the St John's Hospital complex.
6. Zand Feasts
July, August and September are host to these ever popular flea markets. Crowds flock to inspect the arts, crafts and souvenirs on offer at the lively bazaars.
7. The Belfry
One of the great landmarks of the city, the 83 meter high Belfry tower dominates the main city square. Dating back to 1240, the original tower was destroyed by fire and subsequently rebuilt. Climb the 366 steps for a magnificent view of the city.
8. The Canals
Sometimes referred to as 'The Venice of the North', Bruges is a myriad of canal networks. Originally an important trade route, nowadays the canals are used solely for tourism and are a great way of seeing the town from a different perspective.
9. The Minnewater
Known locally as 'The Lake of Love', this enchanting lake stands at the entrance to the city. Elegant swans adorn the lake which affords commanding panoramic views across the city. During the summer, pop concerts play in the adjacent park, luring the crowds from near and afar.
10. The Beguinage
If the busy and overcrowded city centre streets become too much, tranquillity can be yours in the garden of the Beguinage, a monastery for the Benedictine sisters who still live there today.